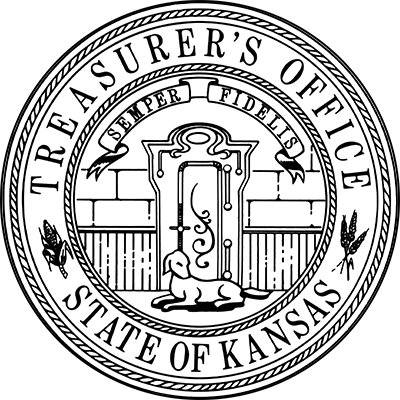 900 SW JACKSON ST., STE 201
TOPEKA, KS 66612-1235
Lynn W. Rogers
KANSAS STATE TREASURER
PHONE: 785-296-3171
FAX: 785-296-7950
For Planning Purposes:
June 24, 2021
Treasurer Rogers Visits Hays Wednesday to Reunite Kansans with their Money
TOPEKA—Kansas State Treasurer Lynn Rogers visited Hays on Wednesday to continue on his tour of the state, returning millions of dollars in Unclaimed Property to thousands of Kansans across the state.
"I'm proud of how hard our office works to return money to the pockets of hardworking people from all over Kansas," said Kansas State Treasurer Lynn Rogers. "Everywhere I stop, I get to deliver good news, and these claims can help Kansans put food on the table, gas in the car, or a little extra money back in savings."
Treasurer Rogers delivered a check for nearly $4,000 from unclaimed property to the First Baptist Church of Hays, hosted a pop-up event at Breathe Coffee House to meet with Hays residents, and visited with several civic groups in the area to raise awareness of the services provided by the State Treasurer's Office. He helped find about $2,500 in property for attendees.
The office has identified almost 12,000 unclaimed property claims worth about $1.6 million for Ellis County residents waiting to be reunited with its rightful owners. Unclaimed property can be any financial asset that its owner has not claimed or has not had any owner-generated activity for a specific period of time. Unclaimed property is not real estate.
Claiming unclaimed property through the Office of Kansas State Treasurer is always easy, safe, and free. Any website requesting credit card information or offering to find property for a fee is not the official website of the State Treasurer.
For more information on the unclaimed property program and to search online, please go to KansasCash.ks.gov.
###