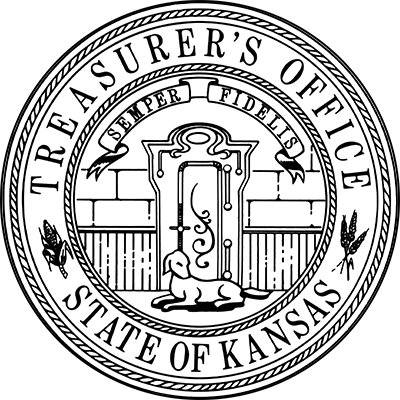 900 SW JACKSON ST., STE 201
TOPEKA, KS 66612-1235
Lynn W. Rogers
KANSAS STATE TREASURER
PHONE: 785-296-3171
FAX: 785-296-7950
For Immediate Release:
July 30, 2021
Treasurer Rogers Visits Great Bend to Reunite Kansans with their Money
TOPEKA—Kansas State Treasurer Lynn Rogers visited Great Bend on Friday to continue on his tour of the state, returning millions of dollars in Unclaimed Property to thousands of Kansans across the state.
"There's over $400 million in unclaimed property waiting to be claimed by Kansans around the state," said Kansas State Treasurer Lynn Rogers. "The best part of my job is being able to inform Kansans that they have cash waiting to be collected. That's extra money for families to save for education, housing, retirement, and other important expenses."
Treasurer Rogers hosted a pop-up event at Great Bend Coffee to meet with Great Bend residents and raise awareness for State Treasurer's Office services. He was able to identify $13,184.71 in unclaimed property for those who attended the pop-up events.
The office has identified 15,972 unclaimed property claims worth about $2.2 million for Great Bend residents waiting to be returned to their rightful owners. Unclaimed property can be any financial asset that its owner has not claimed or has not had any owner-generated activity for a specific period of time. Unclaimed property is not real estate.
Claiming unclaimed property through the Office of Kansas State Treasurer is always easy, safe, and free. Any website requesting credit card information or offering to find property for a fee is not the official website of the State Treasurer.
For more information on the unclaimed property program and to search online, please go to KansasCash.ks.gov.
###