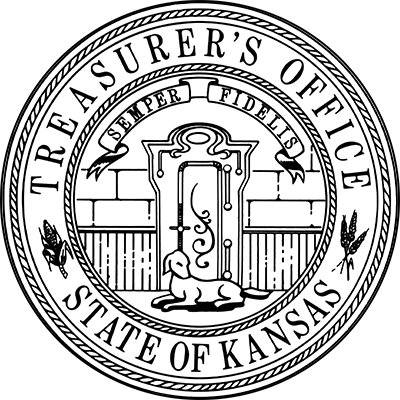 900 SW JACKSON ST., STE 201
TOPEKA, KS 66612-1235
Lynn W. Rogers
KANSAS STATE TREASURER
PHONE: 785-296-3171
FAX: 785-296-7950
For Immediate Release:
June 30, 2021
State Treasurer Rogers Gives Financial Planning Lesson to Shawnee County High Schoolers
TOPEKA—Kansas State Treasurer Lynn Rogers today led a professional development lesson on budgeting and financial planning to a group of Shawnee County high school students as part of the Topeka Way to Work 'Adulting 101' session. In addition to the lesson, the State Treasurer's Office provided each of the student attendees with $50 each to invest in a new or existing LearningQuest 529 Savings Plan.
"Teaching fiscal responsibility early can have tremendous lasting effects for our students and our communities," said Kansas State Treasurer Lynn Rogers. "Thank you to the City of Topeka for providing such an engaging setting to help these students learn skills essential to financial independence and stability. There's no doubt they have bright futures ahead."
Treasurer Rogers' presentation ranged from topics including, but not limited to, the costs and financing of higher education, choosing the right career path, the Kansas ScholarShop initiative, LearningQuest 529 Savings Plans, personal budgeting, and other general personal financial tips.
For more information on the services provided by the Kansas State Treasurer's Office, please go to KansasCash.ks.gov.
###