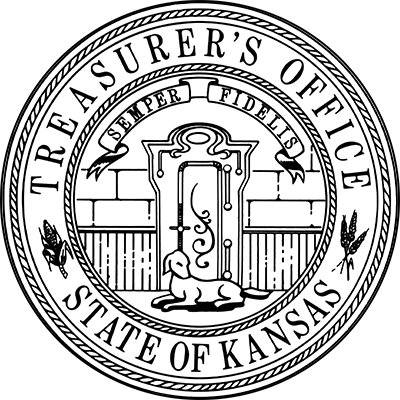 900 SW JACKSON ST., STE 201
TOPEKA, KS 66612-1235
Lynn W. Rogers
KANSAS STATE TREASURER
PHONE: 785-296-3171
FAX: 785-296-7950
For Immediate Release:
April 13, 2021
State Treasurer Lynn Rogers Present Pittsburg State University with Unclaimed Property Check
PITTSBURG, KS—Kansas State Treasurer Lynn Rogers today presented Pittsburg State University officials with a check for $1,480.45 in unclaimed property.
"It's my job as Treasurer to reunite people with what is rightfully theirs, and this is a great opportunity to raise awareness for Kansans in Pittsburg and the surrounding areas," said Kansas State Treasurer Rogers.
Unclaimed Property consists of bank accounts, wages, stocks, and dividends that have been abandoned. The Kansas Treasurer's Office has more than $400 million in unclaimed property. Kansans are encouraged to search the unclaimed property database for their property on the Kansas State Treasurer's website. This is a free service provided by the State Treasurer's Office.
"The funds being returned represent several small dollar items identified through the State's unclaimed property process," said PSU Chief Financial Officer Doug Ball. "They generally represent either refunds or credits owed to the university from suppliers where the funds did not successfully make it to the university through the normal process."
Kansans can search for unclaimed property at www.kansascash.ks.gov.
###