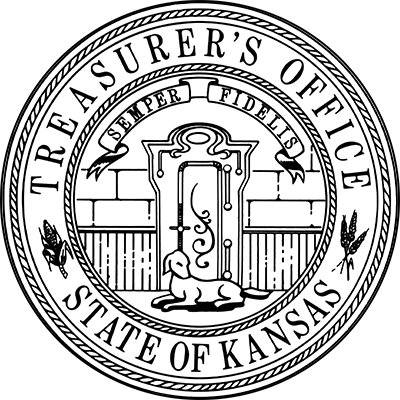 900 SW JACKSON ST., STE 201
TOPEKA, KS 66612-1235
Lynn W. Rogers
KANSAS STATE TREASURER
PHONE: 785-296-3171
FAX: 785-296-7950
For Immediate Release:
April 21, 2021
State Treasurer Lynn Rogers Delivers Unclaimed Property Check to United Way of Greater Topeka Wednesday
TOPEKA—Kansas State Treasurer Lynn Rogers today presented the United Way of Greater Topeka with a check for $1,096.97 in unclaimed property. The presentation was part of a larger series of check presentations to organizations and individuals across the state. Since January, State Treasurer Rogers and the Unclaimed Property Division have reunited Kansans with over $6 million in total property with claims averaging about $200 each.
"The United Way does so much every year to give back and support our communities, so the Treasurer's Office wants to make sure local organizations and businesses are aware of and using our services to their benefit," said State Treasurer Lynn Rogers. "Unclaimed Property is an easy tool that is likely to find some extra cash for an employee, a neighbor, family member, or your entire organization."
Unclaimed Property consists of bank accounts, wages, stocks, and dividends that have been abandoned. The Kansas Treasurer's Office has more than $400 million in unclaimed property. Kansans are encouraged to search the unclaimed property database for their property on the Kansas State Treasurer's website. This is a free service provided by the State Treasurer's Office.
"Every time we talk to donors or potential donors, we remind them that every dollar counts," said Jessica Lehnherr, United Way of Greater Topeka Director of Marketing and Communications." We are so grateful to the Treasurer's Unclaimed Property program for putting more than a thousand of those very important dollars back to work creating and cultivating an unbreakable network of support for a strong, healthy, and equitable community."
Kansans can search for unclaimed property at www.kansascash.ks.gov.
###