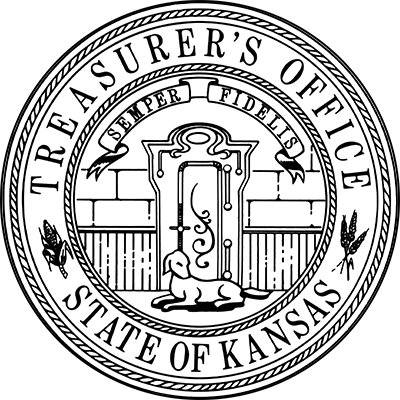 900 SW JACKSON ST., STE 201
TOPEKA, KS 66612-1235
Lynn W. Rogers
KANSAS STATE TREASURER
PHONE: 785-296-3171
FAX: 785-296-7950
For Immediate Release:
July 30, 2021
State Treasurer Lynn Rogers Delivers Unclaimed Property Check to Ford County Fireman's Relief Fund
TOPEKA—Kansas State Treasurer Lynn Rogers today presented the Ford County Fireman's Relief Fund with a check for $31,790.51 in unclaimed property. The event was part of a larger series of check presentations to organizations and individuals across the state.
Since January, State Treasurer Rogers and the Unclaimed Property Division have reunited Kansans with over $10 million in total property with claims averaging about $200 each.
"The firefighters and frontline workers of Ford County are an integral part of the community, working vigilantly to protect the lives and properties of the people that live here," said State Treasurer Lynn Rogers. "We need them to have all the proper resources to do their jobs, so it is a privilege to be able to return this property to their department."
The office has identified 32,214 unclaimed property claims worth about $3.1 million for Ford County residents waiting to be returned to its rightful owners. Unclaimed Property consists of bank accounts, wages, stocks, and dividends that have been abandoned. The Kansas Treasurer's Office has more than $400 million in unclaimed property.
Kansans are encouraged to search the unclaimed property database for their property on the Kansas State Treasurer's website. This is a free service provided by the State Treasurer's Office.
Kansans can search for unclaimed property at www.kansascash.ks.gov.
###