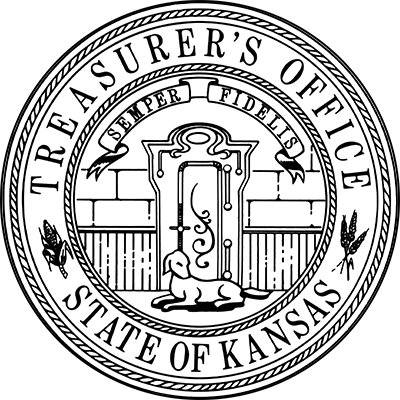 900 SW JACKSON ST., STE 201
TOPEKA, KS 66612-1235
Lynn W. Rogers
KANSAS STATE TREASURER
PHONE: 785-296-3171
FAX: 785-296-7950
For Immediate Release:
June 5, 2021
Kansas State Treasurer Lynn Rogers Visits with Kansas Lions Club for Annual Convention
TOPEKA—Kansas State Treasurer Lynn Rogers met today with the Kansas Lions Club during their annual convention to give an update on the services provided by the State Treasurer's office, including the Unclaimed Property Division, Learning Quest 529 Education Savings Plans, ABLE Savings Plans, ScholarShop, and more.
"The Lions Club is a well-respected group with individuals striving to better their community through service projects and education," said Kansas State Treasurer Rogers." I want to thank the club for the warm welcome and for helping our office spread the word about the many financial services we have to offer."
Lions International serves communities through volunteer work, responding locally and worldwide to natural disasters, community and environmental projects, youth programs, and more.
Learn more about the services offered by the Kansas State Treasurer's Office by visiting our website.
###