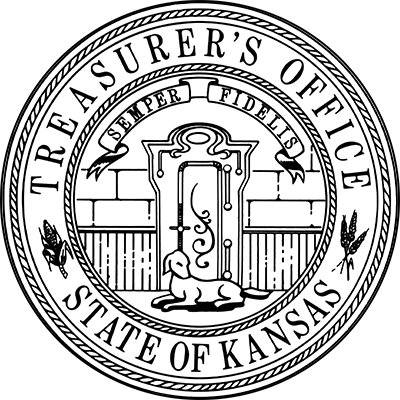 900 SW JACKSON ST., STE 201
TOPEKA, KS 66612-1235
Lynn W. Rogers
KANSAS STATE TREASURER
PHONE: 785-296-3171
FAX: 785-296-7950
For Immediate Release:
June 7, 2021
Kansas State Treasurer Lynn Rogers Visits with Hutchinson Rotary Club
HUTCHINSON—Kansas State Treasurer Lynn Rogers met today with the Hutchinson Rotary Club to give a presentation on the services provided by the State Treasurer's office, including the Unclaimed Property Division, Learning Quest 529 Education Savings Plans, ABLE Savings Plans, ScholarShop, serving on the KPERS Board and PMIB Board, and administering various linked deposit programs to Kansas businesses and families. Treasurer Rogers also identified 39,509 unclaimed property claims worth $8.9 million for Kansas residents in the Hutchinson area.
"Since my first day in office, our team has been striving to improve the lives of Kansans from every walk of life. Part of that job is to spread the word about the great opportunities our office has for financial empowerment." said Kansas State Treasurer Rogers." I want to thank the club for hosting me today and for the warm welcome."
The Kansas Treasurer's Office has more than $400 million in unclaimed property. Kansans are encouraged to search the unclaimed property database for their property and to learn more about services provided by the office on the Kansas State Treasurer's website. This is a free service provided by the State Treasurer's Office.
###