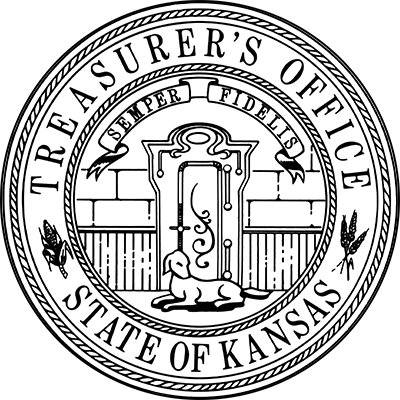 900 SW JACKSON ST., STE 201
TOPEKA, KS 66612-1235
Lynn W. Rogers
KANSAS STATE TREASURER
PHONE: 785-296-3171
FAX: 785-296-7950
<![if !vml]><![endif]>
For Immediate Release:
January 28, 2021
Kansas State Treasurer Lynn Rogers Applauds Senate Committee for Passing Senate Bill 15
TOPEKA—Kansas State Treasurer Lynn Rogers today applauded the Kansas Senate Committee on Financial Institutions for passing Senate Bill 15 out of committee. The bill establishes an additional low-cost loan program designed to provide additional relief to struggling small businesses and agriculture operations. The loan program is administered by the Office of the State Treasurer.
"I am thrilled the Senate Committee acted swiftly to adopt the suggested changes that add safeguards to ensuring the new program keeps Kansas tax dollars working right here in Kansas," said Kansas State Treasurer Lynn Rogers. "I want to thank the Kansas Bankers Association for their collaboration and support throughout this process."
The bill was forwarded to the Senate floor Thursday morning with the inclusion of all four of the amendments suggested by Treasurer Rogers.
The amendments include:
<![if !supportLists]>1. <![endif]>Residency requirement, specifying that the funds are to be used by small businesses or agriculture operations in Kansas.
<![if !supportLists]>2. <![endif]>Farm credit alignment, requiring farm credit unions to have headquarters or at least one branch in Kansas, as the Kansas statute already applies to banks and credit unions.
<![if !supportLists]>3. <![endif]>Defined businesses, clearly identifying the funds are to be used by businesses operating in Kansas with no more than 100 full-time employees.
<![if !supportLists]>4. <![endif]>Review clause, setting a Legislative review for the program for January 2024 to ensure funds are available and are used to support recovery efforts from the COVID-19 pandemic. The program may be extended to provide additional economic recovery if deemed necessary upon review by the legislature.
Senate Bill 15 will be considered by the full Senate at a date yet to be determined.
###