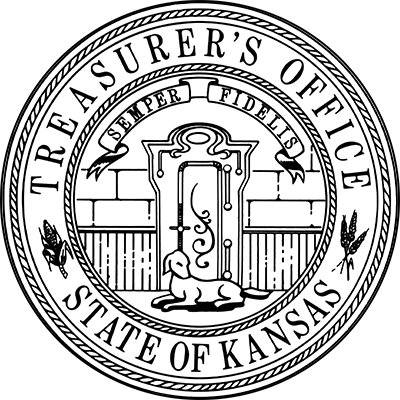 900 SW JACKSON ST., STE 201
TOPEKA, KS 66612-1235
Lynn W. Rogers
KANSAS STATE TREASURER
PHONE: 785-296-3171
FAX: 785-296-7950
For Immediate Release:
Sept. 21st, 2022
Contact:
Lucas Ryan
Communications Manager
KS Treasurer's Office is Moving Forward With Emergency Financial Assistance to Farmers
Treasurer Lynn Rogers is moving forward with providing emergency assistance to communities being impacted by the drought to supplement USDA drought measures. As rural Kansas communities reach critical water shortage levels, it is critical that the State takes action to support those being impacted.
"Supporting our communities financially as they deal with the impacts of the drought is just one piece of the puzzle solved when it comes to the water issues the state faces," Treasurer Rogers said. "The Treasurer's Office is able to support our farmers and businesses holding these communities together through this loan program, but we can't fix the water management of the state."
The emergency assistance being provided by the Treasurer's Office falls under the Kansas Economic Recovery Loan Deposit Program.
"We're using what we have to make a difference," said Treasurer Rogers. "This is an existing program authorized by the state that we are able to leverage for our communities struggling with the drought. We're working to use the tools we've been given to help the public the best we can. It's on the legislature to provide better tools that fit this problem."
For information about the Kansas Economic Recovery Loan Deposit Program, visit:
https://www.kansasstatetreasurer.com/fin_serv.html
<![if !supportAnnotations]>
---
<![endif]>
<![if !supportAnnotations]> <![endif]>